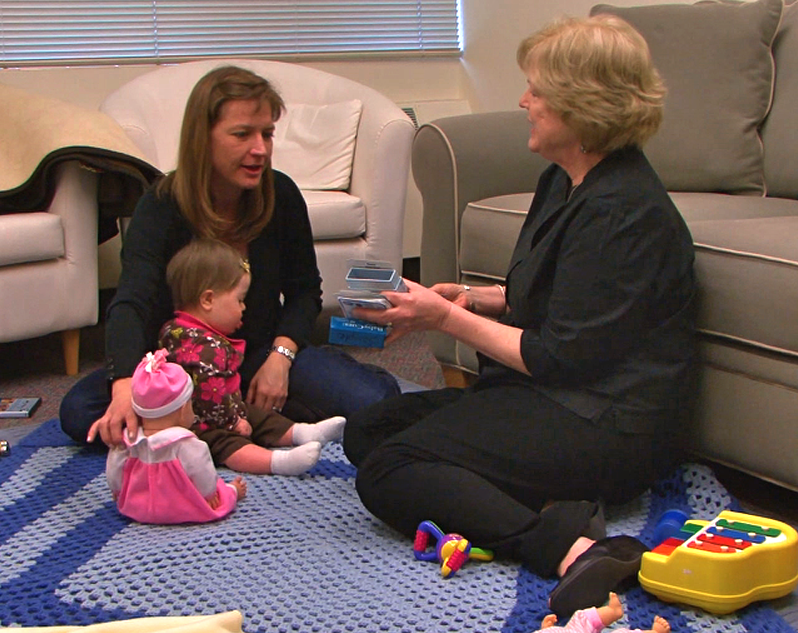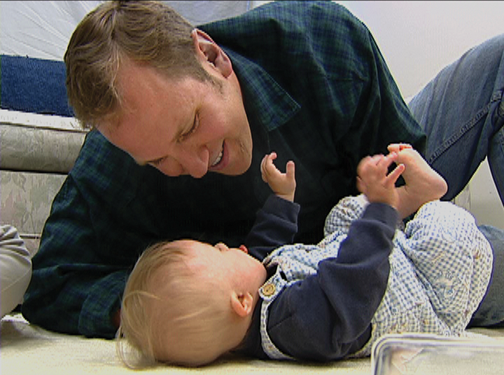 "Once you learn Promoting First Relationships, you never stop using it. It's a way of being." 
–Home Visitor
Dr. Jean Kelly first became interested in attachment theory in the late 1970's while doing her dissertation research. She was greatly influenced by the work of Bowlby, Ainsworth, Chess, Thomas & Birch, Brazelton, Stern, and others. As well as that of Kathryn Barnard, who was on her doctoral committee and one of her professors.
In 1978, Dr. Kelly began her doctoral dissertation to promote parent-child relationships when the child has a diagnosed disability. The intervention she used at that time, the precursor to Promoting First Relationships, was the use of videotaped mother-child play and teaching to help mothers observe their interactions with their newborn to 3-year-old children. The intervention was a home-based, verbal feedback approach with an emphasis on reinforcing positive aspects already present in the interaction.
Results of the treatment/matched control group study showed that parents in the treatment group became significantly more positive and less controlling in their initiations and responses to their children's behavior. These results were published in the Journal of the Division for Early Childhood in 1982 (Vol. 5, June).
In the late 1980's, Dr. Kelly joined the nursing faculty at the University of Washington, and had the privilege of coordinating the Attachment Working Group led by Dr. Kathryn Barnard (and funded by the MacArthur Network) on Transition from Infancy to Early Childhood. During this two-year period, Dr. Kelly learned much from Mary Ainsworth and her colleagues as they discussed and worked on attachment related issues and measures. It became clear that the effects of the attachment relationship on child development were substantial and long-lasting. Dr. Kelly's subsequent role in the 1990's as project director and investigator in the NICHD Study of Early Child Care further showed the importance of the early attachment relationship on developmental outcomes.
In the late 1990's she decided to turn from longitudinal research on social-emotional precursors to revisit her initial work in the intervention field. In 1998, Dr. Kelly began one of many training and research grants using a videotape, verbal feedback approach to observe and support caregiver-child relationships. Thus began the intervention program, Promoting First Relationships, a strengths and reflective practice based approach, informed by attachment theory, that promotes secure and trusting caregiver-child relationships. From the beginning, the Promoting First Relationships Program has been a training program to help providers nurture parents and other caregivers to nurture their young children.