"Nurturing parents & caregivers

to nurture their young children"
~ Jean F. Kelly, PhD, Founding Director
Promoting First Relationships is on the HomVEE & California Evidence Based Clearing House lists. Now eligible for MIECHV funding.
What Providers And Parents Say
I GET IT
NOW!
PFR helped me to understand my son's cues and needs. I get it now! I get him! It helped me to step back, take a breath, evaluate the situation, and understand the situation. Why is he acting this way? Is he scared? Is he stressed? Does he need me?
A HUGE DIFFERENCE
PFR has made a huge difference for my families. It has made our relationship (provider and parent) stronger and better.
FOREVER GRATEFUL
Thank you all for the strengths-based and engaging approach to this training. Your attention to cultural relevancy, articulation of striving to be anti-racist, and providing context for videos that could be perceived as culturally insensitive, was particularly important for this all BIPOC group. I will be forever grateful for this training.
THE KEY TO EVERYTHING
PFR has given me a way to link the science of what children need to the art of parenting. I see this as the key to everything I have wanted to do in my career in early childhood education.
HIGHLY RECOMMENDED
I would highly recommend this training to anyone! Oh! what a gift it was. Since the PFR Training, the lessons and knowledge I have gained from it, it has now become a way of life/ communication for me all the time. Thank you so much.
How Promoting
First Relationships Works: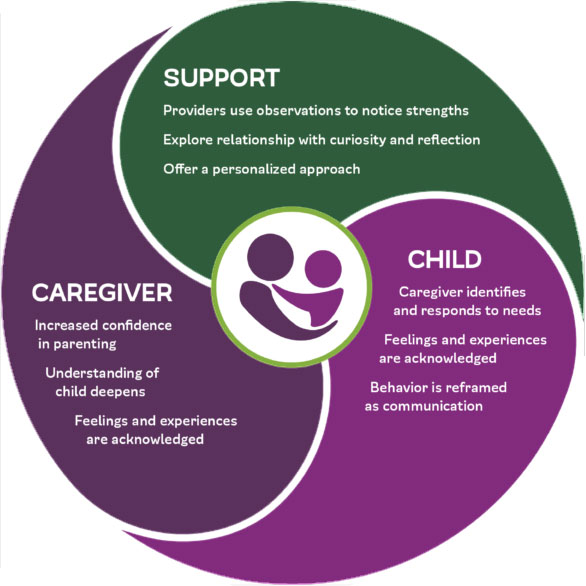 For More Insights

JOIN OUR NEWSLETTER